Partners for Economic Solutions is a full-service urban economics consulting firm dedicated to fostering sustainable economic vitality and growth in America's neighborhoods, cities and regions. Working extensively with cities, economic development and redevelopment agencies, public/private partnerships, universities, housing authorities and non-profits, PES brings real estate and economics expertise to bear on a wide range of urban development and public policy issues.
We provide timely advice, strategies and research that are: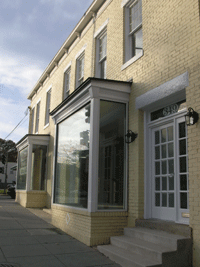 Rigorous, objective and market-driven
Backed by reliable data
Drawn from the best national practices
Tailored to the local situation and resources
Practical and keyed to specific implementation actions.
Collaboration defines our work approach. We work closely with our clients to maintain continual dialogue and provide quick responses to meet the clients' schedule needs. With teams that include some of the nation's best planners, designers and engineers, we develop holistic approaches for development and revitalization with economics guiding and responding to the designs.
We believe strongly in the value of community involvement, drawing on stakeholders' knowledge, ideas and aspirations. Public workshops help to solicit this input and test strategies through frank discussions of market opportunities and constraints.
Our services focus on five primary categories:
Market-driven analysis
Real estate advisory services
Economic development and revitalization strategies
Impact analysis
Public policy evaluations and strategies